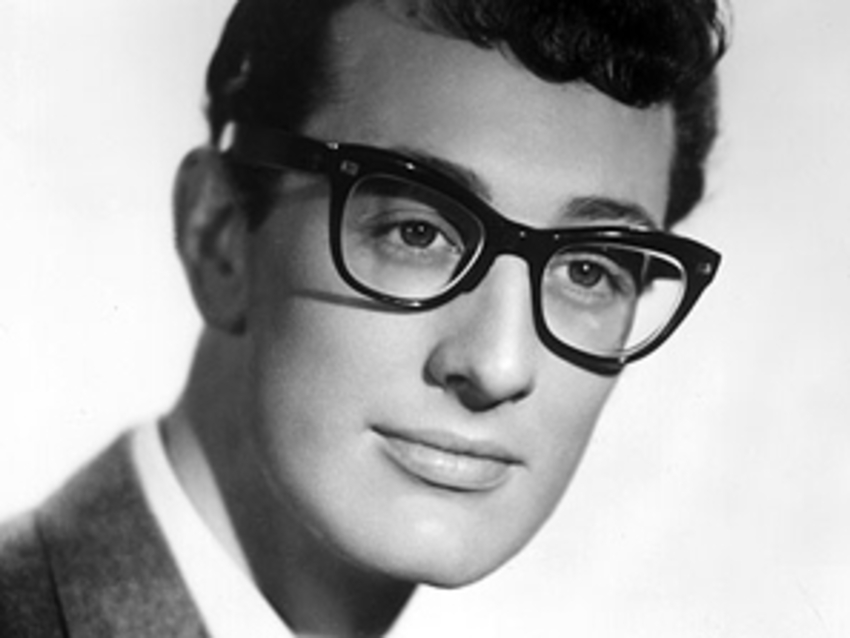 Lubbock has produced some pretty famous people over the years. Waylon Jennings comes to mind. Even though he was from nearby Littlefield, he made his name in Lubbock. There is only one name that jumps out at me when I think of famous folks from this West Texas city. You may have heard of this fellow -
Charles Hardin Holley
. Yes, Holley with an "e". Little did Ma and Pa Holley know that on that September 7 in 1936, the son whose birth they celebrated, would soon change American pop culture. Of course, young Charles went on to be one of the most famous and influential musicians of the 20th Century as Buddy Holly. A critic named Bruce Elder described Holly as "the single most influential creative force in early rock and roll". Holly's tenure as a superstar last less than two years, yet here we are almost sixty years later still recalling
him and his music
. I mean who over the age of 40 does
not
know at least some of the words to
Peggy Sue
? "Peggy...Peggy sue-oo-oo-oo-oo-oo-oo". I wonder how many of you right now have this strong urge to go to YouTube and find that song. Stay put, I am at
your service
. Buddy Holly was a pioneer not only in his style of music, but also the production techniques he used, like overdubbing, to bring the song to life were equally ahead of their time. His insight and imagination were something one is born with, not something one learns. On February 3, 1959, Holly was at the pinnacle of his creative genius and singing career. After playing a show in Clear Lake, Iowa, Buddy boarded a plane bound for his next concert, along with Ritchie Valens and fellow Texan J.P. Richardson (The Big Bopper). They never made it. Waylon Jennings, then a member of Holly's band, the Crickets, gave up his seat on that ill-fated flight to Richardson, who had the flu and didn't want to ride on the not-so-heated tour bus. That decision eventually reverberated through the country music scene, when Jennings went on to his own brand of super stardom. Febraury 3, 1959 was memorialized in the Don McLean classic,
American Pie,
as 'The Day the Music Died". Today, Buddy Holly would have been a couple of weeks away from his 74th birthday. Can you imagine the impact and innovation he would have brought to Rock and Roll over the last fifty years? Sadly, we'll never know. I
do
know this, however. The music did
not
die in that snow-covered Iowa cornfield when that plane went down on that frigid February night. It lives still. OK, you may go to YouTube and look up some Buddy Holly music now.
Dedicated to Reggie Robinson, R.I.P.