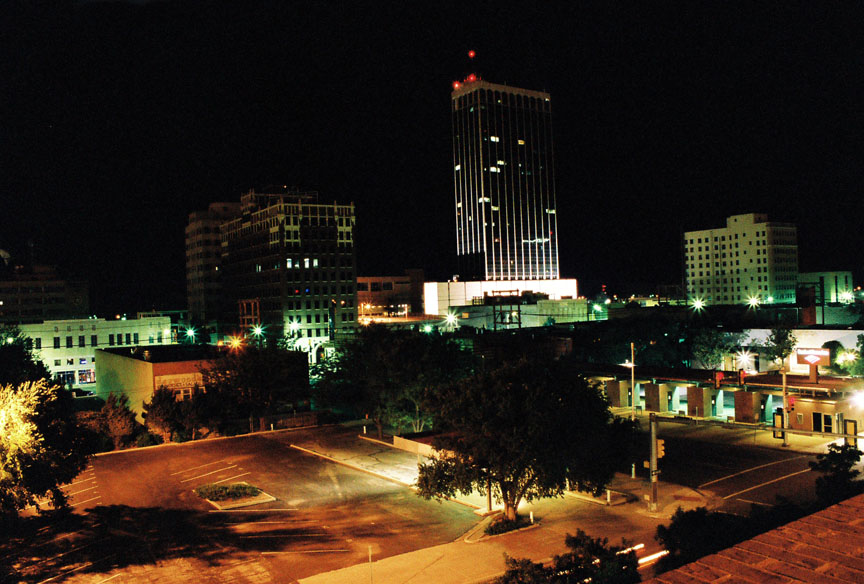 Amarillo sits at the Top of Texas in the middle of The Golden Spread. The once Helium Capital of the World is closer to the capitals of five other states than it is to its own. Check this out...
Distance from Amarillo to:
Santa Fe, NM- 281 mi.
Oklahoma City, OK - 260 mi.
Denver, CO - 421 mi.
Topeka, KS - 432 mi.
Cheyenne, WY - 445 mi.
Austin, TX - 491 mi.
I don't want to say that Amarillo is in the middle of nowhere, but when the closet big town to you is Lubbock, you are Officially In The Middle of Nowhere. Honestly, it's not that bad. Amarillo is a fine town and a nice place to live. I know. I have lived there. Hell, even Oprah has been there. The first European to see what is now Amarillo was
Francisco Coronado in 1541
, when the area was home to the Comanches. Coronado also was the first European to set eyes on one of the most stunning vistas in Texas (and that's saying a lot)...
Palo Duro Canyon
. Cattle have played a major factor in the history of Amarillo and some of the ranches in the region were bigger than some New England
states.
As a matter of fact, the
JA Ranch founded by Charles Goodnight in 1877
is still in operation today. Other nearby attractions include the World Famous
Cadillac Ranch
and the magnificent
Lake Meredith,
where Fish.Fear.Me.I can't, in good conscience, write about Amarillo and not mention
The Big Texan Steak House
, home of the
FREE
72 oz. steak (if eaten within 1 hour). That's over
four pounds
of steak! There's lots to do in and around Amarillo and on a long drive it's a great stopping off point to spend the day and see the sights. Palo Duro Canyon and Lake Meredith are
must sees.
I have visited every place in town mentioned in this post and I can tell you that Amarillo is a pretty damn good place to be.