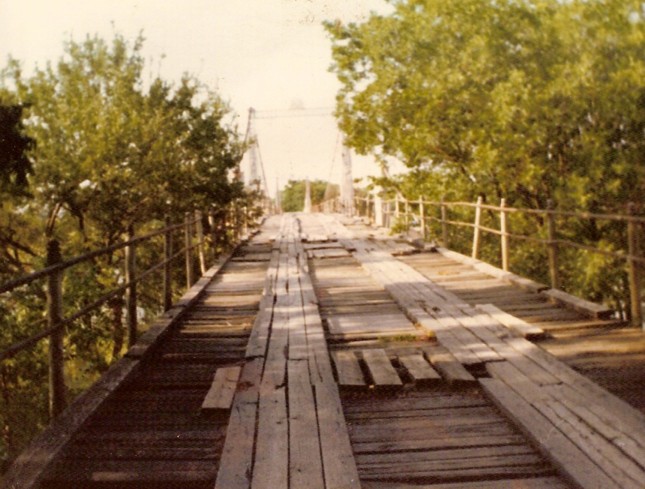 (
photo courtesy of Marjorie Campbell at
http://www.bridgemeister.com/)
I remember a summer about 45 years ago when Dad packed Mom, me and my two sisters in the car, probably a '63 Chevy Impala SS with a 300 horse 327, but I digress, and we went on a Sunday drive. We did a lot of Sunday drives when I was a kid - maybe that's where I get the urge to explore my surroundings to this day. On this particular Sabbath, we traveled west from Fort Worth and a while later ended up in
Tin Top, Texas.
Why I remember this day trip amongst the hundreds we took back then so many years later is a puzzle to me. As you might imagine, Tin Top ain't a happenin' place. Maybe it was the odd name that got my attention. Possibly it was the near-by Brazos River that caught my eye. At any rate, I remember being there like it was yesterday. Tin Top, Texas. I like the sound of that. I must say, however, that Tin Top has flourished in some ways. It now boasts guided
catfishing trips.
With a population hovering around 25, Tin Top is not likely to become a tourist mecca, but the area does provide a place to
"hide out".
Located about 45 miles west of Fort Worth in Parker County (near Weatherford), Tin Top is within easy reach of all my friends in the Metroplex. Take your kid or grandkid to Tin Top. Maybe 45 years from now, he'll have a sudden memory of a long ago Sunday drive and, like me, reflect on just why in the name of all that is holy, he recalls this place. And remember his Dad or Grandpa. Good times.