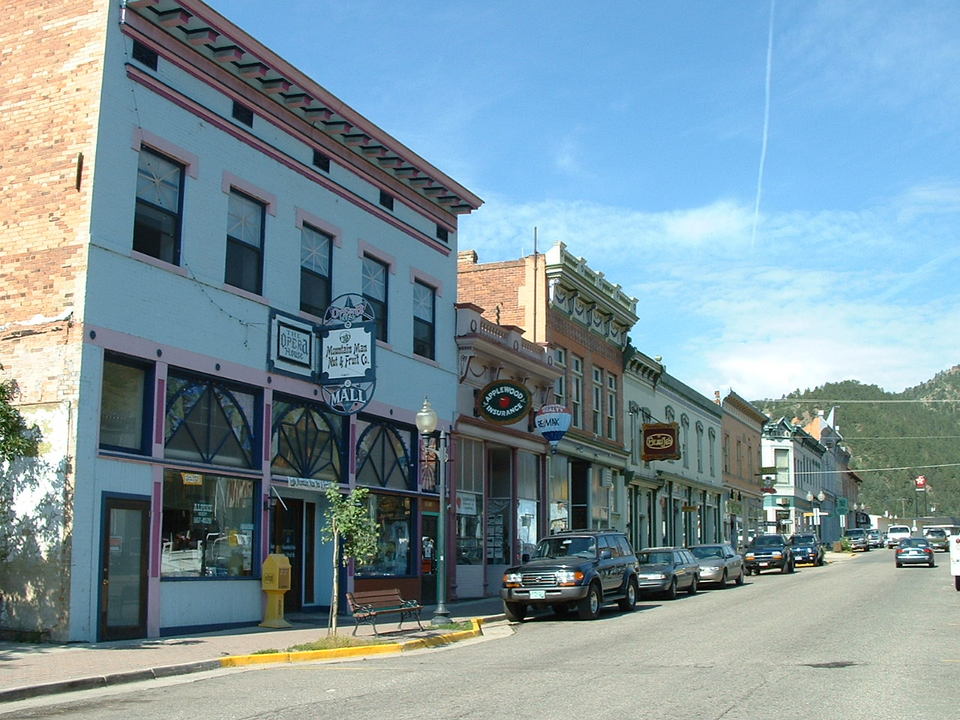 If I were in Denver, I'd get on I-70 and head west. Why? One reason is because my Mom lives in the mountains west of Denver. Another is that are some cool little towns on I-70 west of Denver. Georgetown comes to mind. Lake Georgetown is there. Fish.Fear.Me. Enough said. Out of Lake Georgetown flowing east is Clear Creek, which leads us to
Idaho Springs.
As with many mountain towns in Colorado, mining, specifically gold, has played a significant role in the history of Idaho Springs. In January, 1859, Goerge A. Jackson, Missouri native with experience in the gold mines of California, discovered gold where Chicago Creek empties into Clear Creek (present-day Idaho Springs). Boom followed by bust visited Idaho Springs, as with so many mining towns in the Rockies and elsewhere. There are, however, restored mines in the area where one can learn of the mining history of the town and its importance to the area. As a matter of fact, you can still pan for gold there. From
colorado.com
: "There are plenty of good little restaurants in Idaho Springs, including a brewpub. All are affordable, as is area lodging and genuinely unique shopping. After a long day of playing tourist, enjoy the hot mineral waters of the springs for which the town is named. You can stay at the hot springs lodge or just visit the geothermal springs and caves for a fitting end to your hard-working day." Get more info at the links above and make plans to visit Idaho Springs...and Lake Georgetown. Fish.Might.Fear.You.Too.