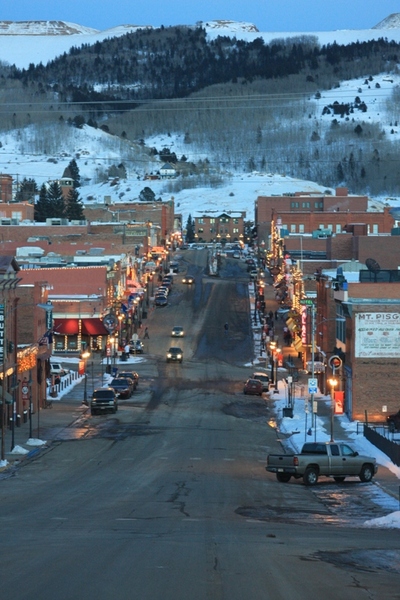 One of the great things about Colorado is that it's loaded with small towns, since so much of the state's population lives in the Denver-Boulder area. I like that way. Small towns are my gig. Small towns such as
Cripple Creek
. Once in Cripple Creek, you'll be only about 45 miles southweast of
Colorado Springs
and a little over 100 miles from
the Mile High City
.
Like so many mountain towns in Colorado, Cripple Creek was once a booming mining spot. On October 20, 1890, Robert Womack "discovered a rich ore and the last great Colorado
gold rush
was on. Thousands of prospectors flocked to the region, and before long
W. S. Stratton
located the famous
Independence lode
, one of the largest gold strikes in history." (source: Wikipedia). This, too, would pass. On the verge of becoming a ghost town, the city rallied when the state of Colorado legalized gambling in Central City, Blackhawk and Cripple Creek in 1991. Revenue from gaming and tourism has revitalized this former gold rush, almost-ghost town. Life is good 9400 feet plus in the Rockies, thanks to another kind of gold.